HOT THIS MONTH
01.04.2020
APRIL - Tricks for pre-spawn pikefishing by Ari Paataja
I don't know the situation in Sweden/Norway/Denmark, but here in Finland we just had the warmest "winter" ever. This means that there has not been any ice at the south coast and also in many lakes ice cover has melted and open water season has been hot already in February/March. At least fishermen are hot, I'd say too hot. Underwater circumstances are still cold and because of the low temperature pike may be tricky some days. So you better take it easy.

Pre-spawn fishing at the south coast means that you have to go fishing before April 10th. That is just my personal opinion based on those 25 years I've been guiding. You may go fishing middle and later part of April, but pikes are spawning and catches are low. Of course, you may catch some pikes, but many responsible fishermen don't fish pike on that period to give them peace for spawning.

During pre-spawn fishing some of the heaviest pikes are being caught and that attracts fisherman in front of the spawning areas. It's unlikely you'll have good fishing days on your autumn rocky hot spots. Fish are approaching their honeymoon suites so you have to be on their way to show them the latest colors of Lazy Jerks.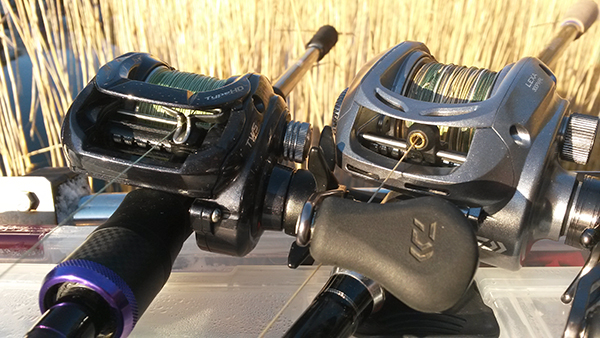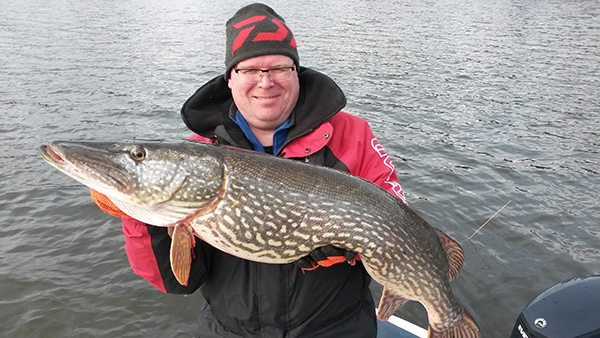 I would recommend to fish little bit deeper like 3-4 meters (for many that's deep!). Don't hurry. You have to get that lure just in front of the grandmom who's first priority is not to feed with lures, but to look if there are some handsome hunks around. So you should fish slow to get that lure near bottom. When fishing with big soft plastics like Prorex Side Kick or Duck Fin Shad XL, you may use some insert weight to make fishing easier. The magic is to get the lure near bottom, but not to kill the movement of it with too much extra weight. It's a great time for Lazy Jerk as well. New 17cm/118g Lazy Jerk is a perfect tool for pre-spawn fishing.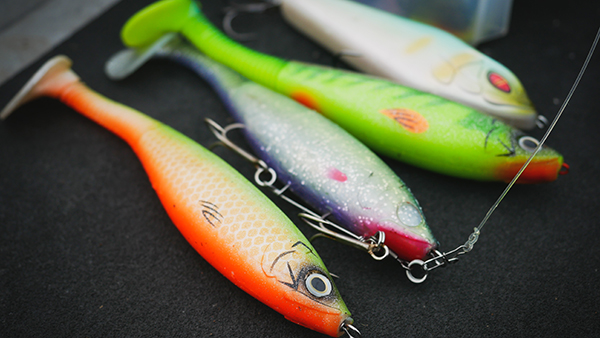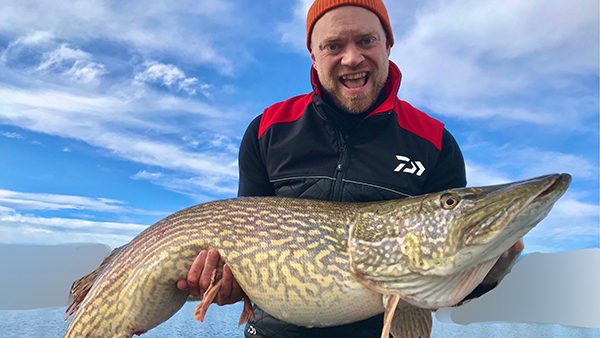 So you fish accurate big flat bottom areas. If there is weed, the better, but many times they just lay sleepy on that muddy plain bottom. You may cast long periods the same area or even return to the same area later on the same day, especially if the day has been cold. There are still cold nights in April, but during the day the activity with sunshine rises. So no hurry to go fishing in the morning, but you better not miss the golden hours in the evening.

No response on you soft plastics or jerkbaits? And you tried all the colors through. It's time to do something extraordinary. Prorex DB Spinnerbaits are regarded as warm water lures, but give them a try in early spring as well. Flash & vibes combined with slow retrieve will do miracles specially when the fish are approaching the 2 meter and less zone.

Seek your monster and feel alive!
Br, Ari Paataja