HOT THIS MONTH
31.01.2020
February - 20 SALTIGA BREAK YOUR RECORD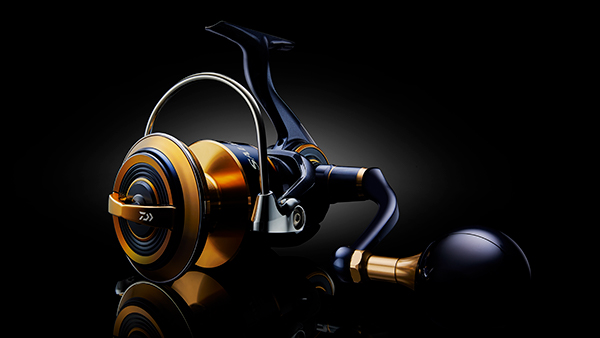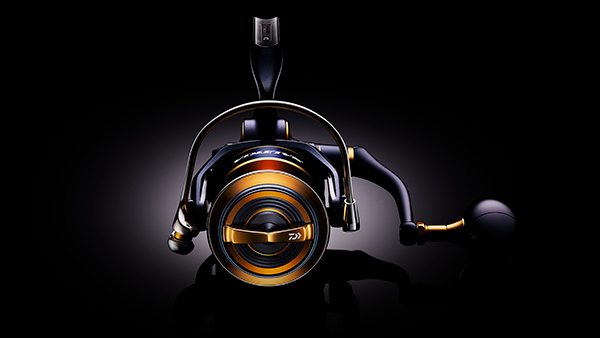 Since the first Saltiga was released in 2002, the demand for heavy-duty saltwater spinning reels has constantly increased. The original Saltiga set a new standard for this category and has continually evolved throughout its eighteen-year history.
Now, in 2020 Saltiga is re-imagined delivering anglers the most technologically advanced Saltiga ever produced.

Extensively redesigned and engineered from drag knob to handle the 20 Saltiga features the most advanced list of features ever, to once again affirm itself as the ultimate saltwater spinning reel.
At the heart of the re-design is the brand new Monocoque body. A single piece body capable of holding much larger internal gearing components is machined from high-strength aluminium to provide unheralded strength and improved sealing. Housed within the MQ body, is a brand-new drive gear, providing gear strength more than double that of its predecessor.
The new MQ body also boasts a new rear cover design, eliminating screws from the underside of the reel to improve against intrusion, the cover is also produced from reinforced ABS to eliminate potential electrolysis with the aluminium body. Improved paint & finishing processes also extend the durability to the cosmetic side, delivering much improved corrosion protection.
Our engineers created a new drag stack, increasing the number of washers to deliver ten times the drag durability compared to the previous model Saltiga. A newly designed aluminium heat dissipating Drag Knob delivers improved cooling & heat dissipation. A newly designed ABS Longcast spool design offers improved casting performance and enhanced line management.

20 Saltiga is designed to 'Break Your Record' with every piece and point carefully selected to help anglers achieve their fishing dreams. Made in Japan and bulging at the seams with technology, 20 Saltiga is design excellence like only Daiwa can deliver, and strength and power that only Saltiga can offer.
MONOCOQUE (MQ)
MQ body will take Saltiga to the next level
Up until 20 Saltiga, reel bodies consisted of two key elements known as a body and body cover.
The MQ System does not require a body cover instead using an engine plate to screw directly to the body. Eliminating the need for screws to hold a body cover in place. MQ body improves the strength of the reel, it also improves the water-resistance of the body and allows a larger diameter drive gear to be installed.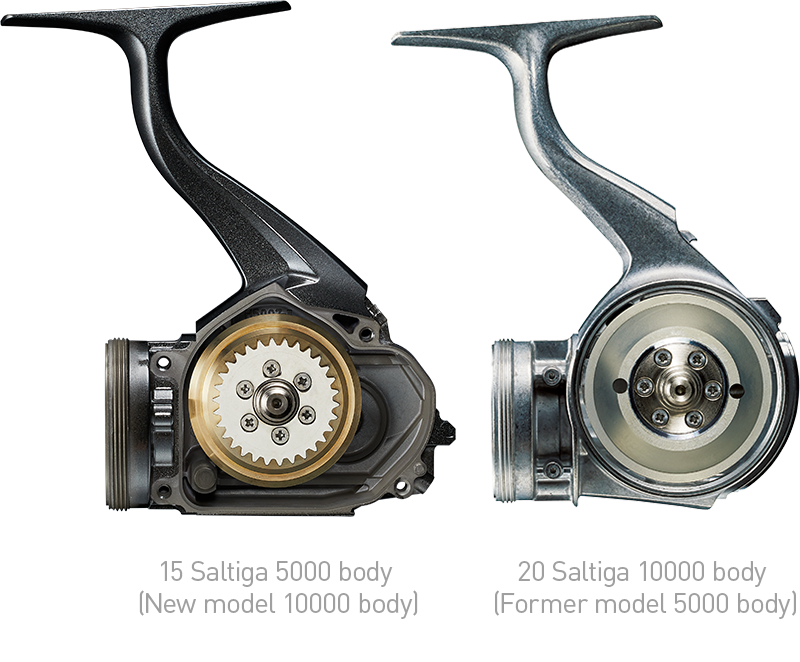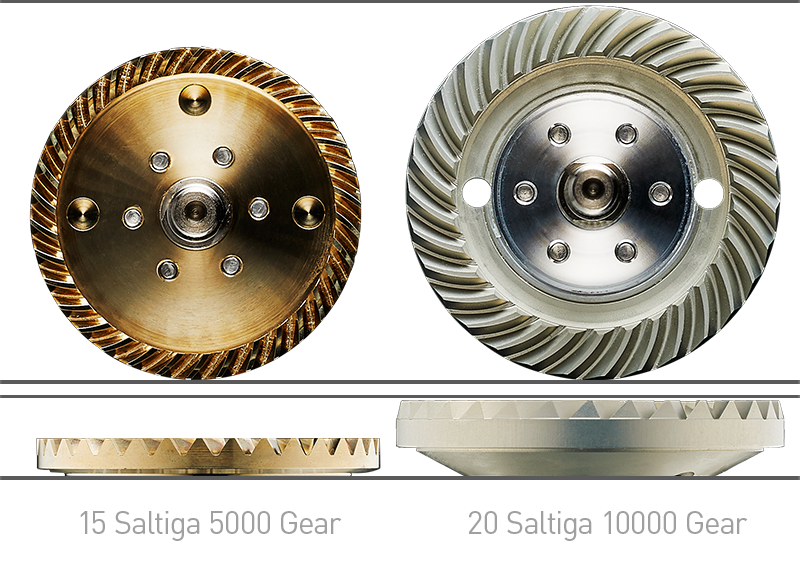 G1 DURALUMIN DRIVE GEAR
Up until 20 Saltiga, reel bodies consisted of two key elements known as a body and body cover.
The MQ System does not require a body cover instead using an engine plate to screw directly to the body. Eliminating the need for screws to hold a body cover in place. MQ body improves the strength of the reel, it also improves the water-resistance of the body and allows a larger diameter drive gear to be installed.

ALUMINIUM AIR ROTOR
More than twice as rigid. The newly designed aluminium air rotor is more than double the rigidity compared to 15 Saltiga. It is also 50% more durable than the famous original Z series Saltiga of 2002.

AUTOMATIC TOURNAMENT DRAG (ATD)
Drag durability more than 10 times that of 15 Saltiga. In comparison to 15 Saltiga drag washers it is more than 10 times more durable with significantly increased drag longevity. Adding drag washers means the workload is spread evenly across the drag stack. By designing the drag with smaller washers, the maximum pressure per washer is decreased, but by adding more washer